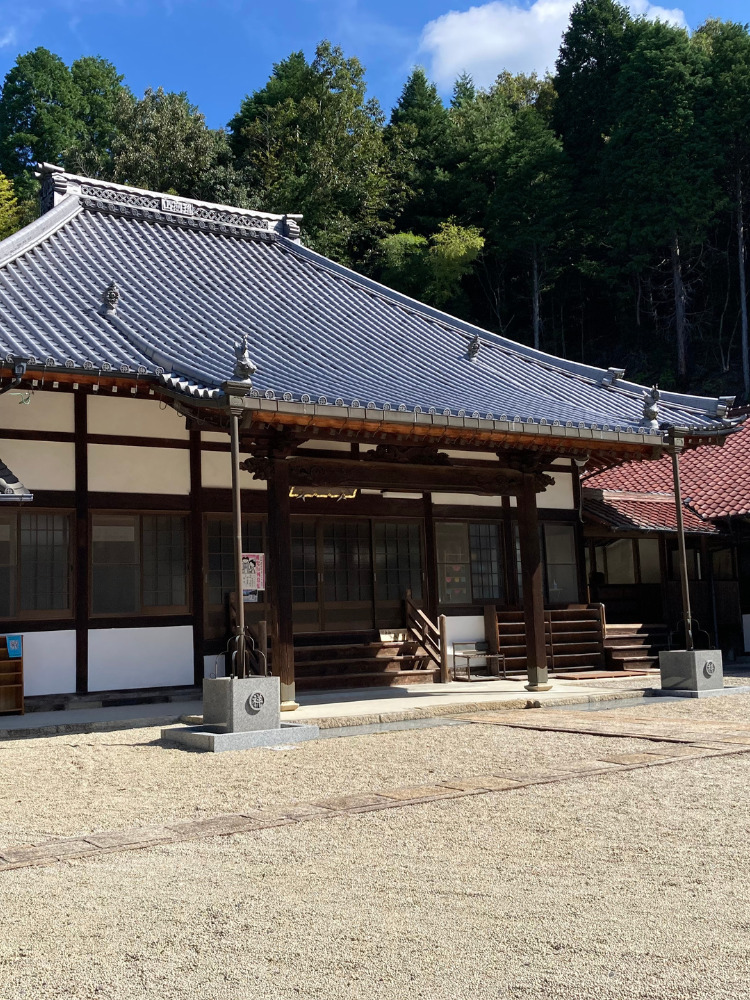 Brief History
Shoun-ji was founded in 1541. It was only a small sanctuary during the following war era. With the growth of this town's industry, which was pottery, the town gained wealth and population. Then this temple was renewed in 1749 and main hall and other buildings were completed. This temple belongs to Soto Zen school and the present chief priest, Seiko Egawa, is the 17th.
about Soto Zen
Soto Zen is one of the sects of Buddhism in Japan. We offer "Ichibutsu-ryoso ", which means the Buddha and two Great Zen masters: Dogen and Keizan. Dogen brought new teaching of Zen from China to Japan in 1227 and Keizan continuously spreaded that teaching.
In our teaching we focus on practicing meditation and living in peace by the way of Zen.
Also we live with Zen spirit which means everyday activities, i.e. eating, sleeping, walking etc. are the same as living meditation. We treasure every step of our life and this is how we treasure our life. Every step of life is the whole life. Likewise, every step of journey is journey. For further information about Soto Zen,
Main hall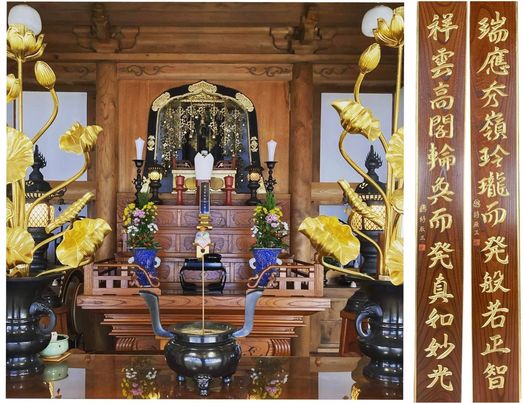 Enshrined in the main hall is a statue of Jizo-Bosatsu. Jizo Bosatsu, in general, has been popular for a long time and it is believed to save many people. It is quite easy to find one around us. The present building was constructed about 200 years ago.
Akiba Shrine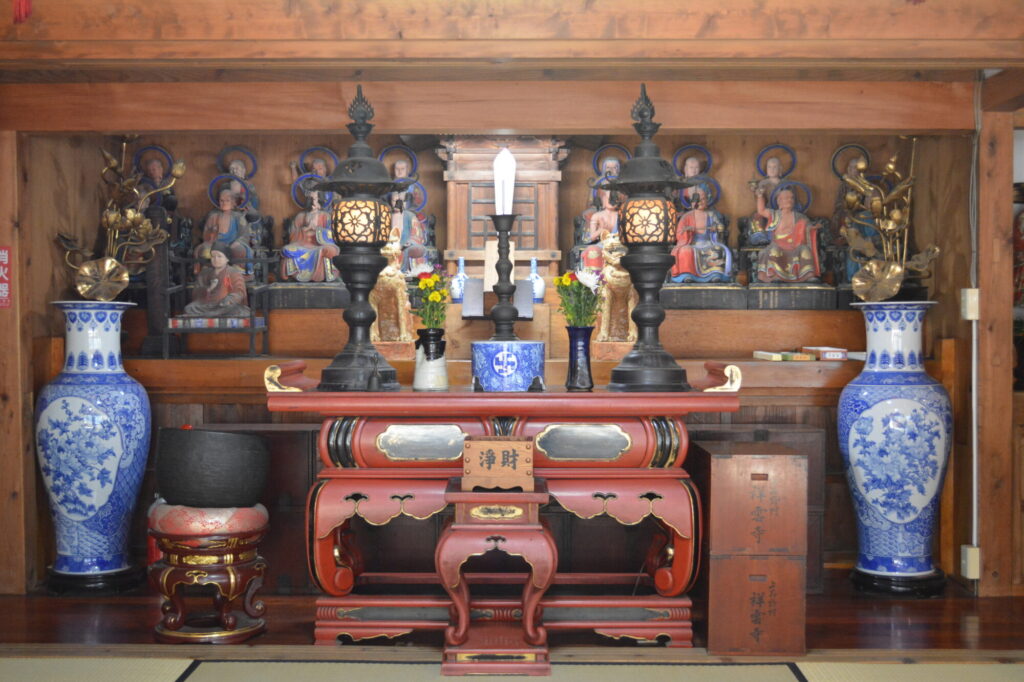 Akiba is a god that protects you from fire. As Seto city being famous for pottery, Akiba is familiar with many local towns in Seto, and there are ceremonies to pray for safety from fire. At Shoun-ji, the Akiba ceremony is held every first Sunday of December by its local committee.
Dream Kannon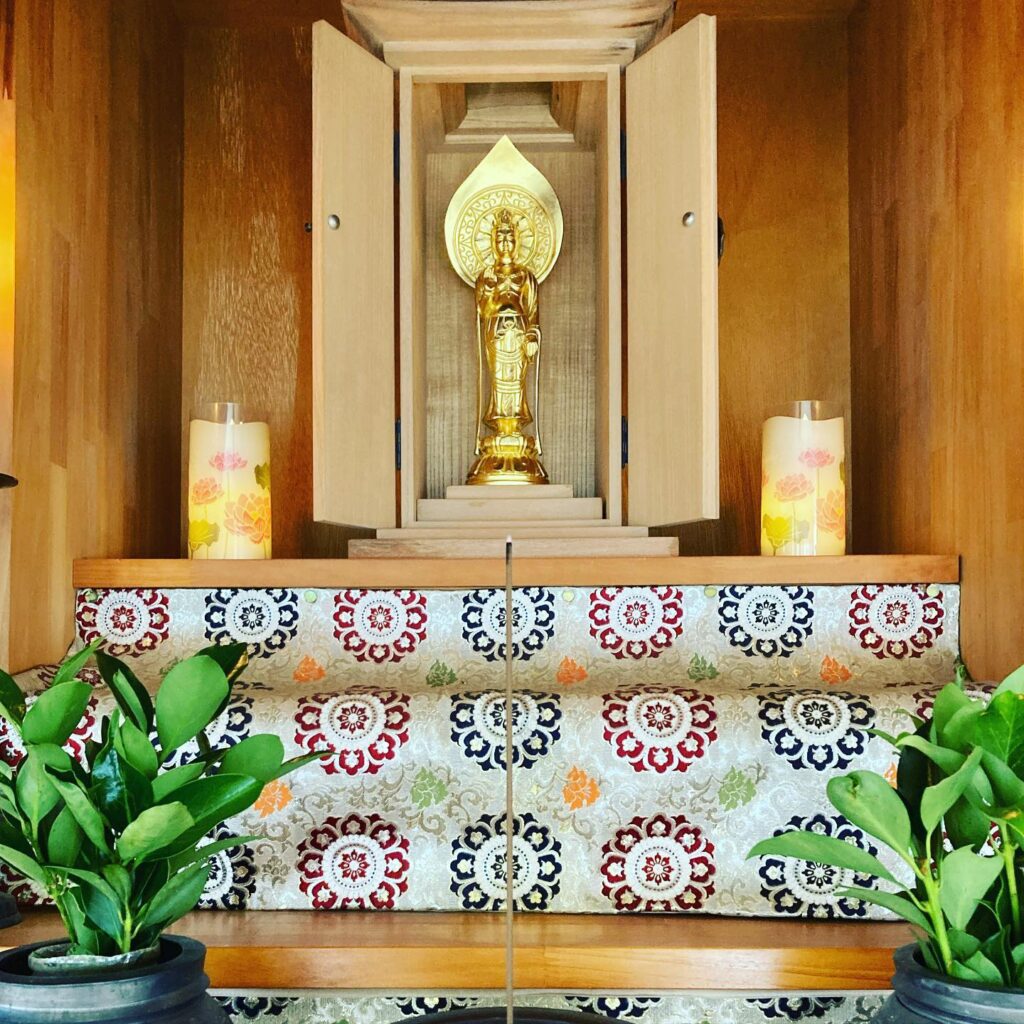 This is a kannon statue called "Yume(dream)-tagai(changing) kannon". It is said that when you have a bad dream and make a prayer, she changes your bad dream to a good one. This statue was sculptured by Mr. Rokuya Nagae, who was an honorable famous sculptor born in this town. There is another Yume-tagai kannon statue at Horyu-ji temple in Nara, which is a national treasure.
Memorial hall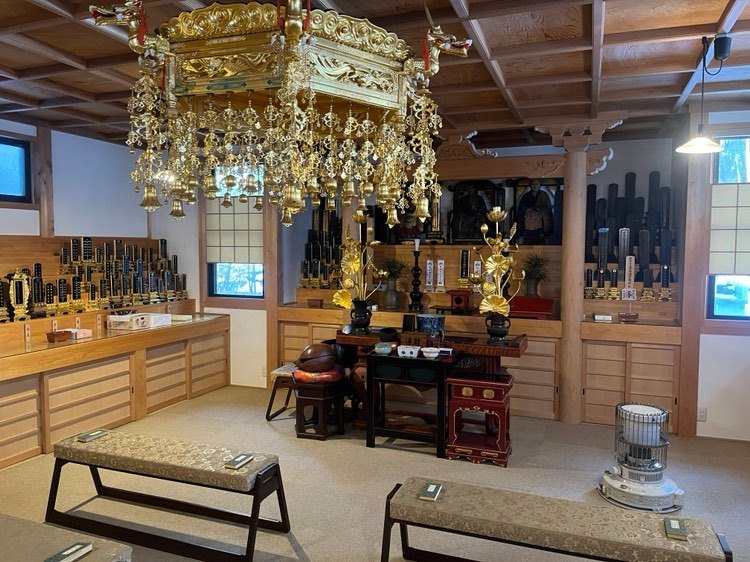 All the memorial services for each family are held in this hall.
Cinerarium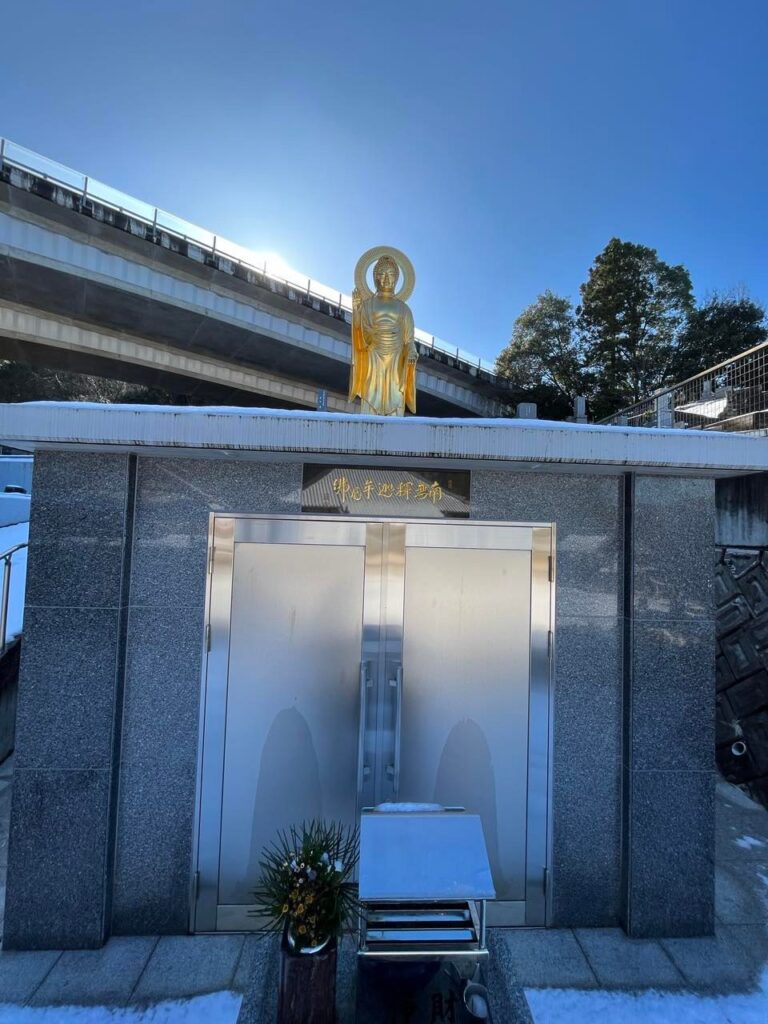 Cremains are usually buried under the tomb stone of the family. For those who don't have tombs, the cremains are kept inside this building. The golden statue on the roof is the Buddha.
Purifying Water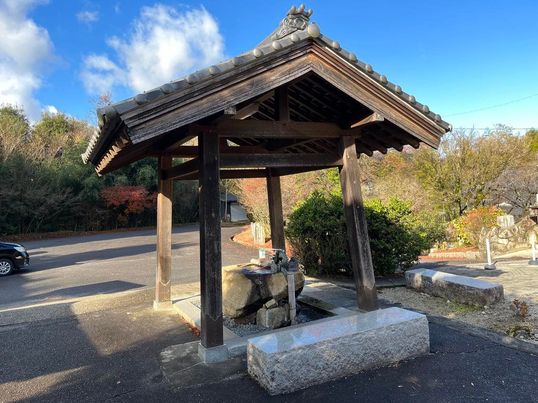 This water comes from streams in the mountain around the temple. It is common to rinse your hands before visiting a sacred place like a temple or a shrine.
Path to the Gate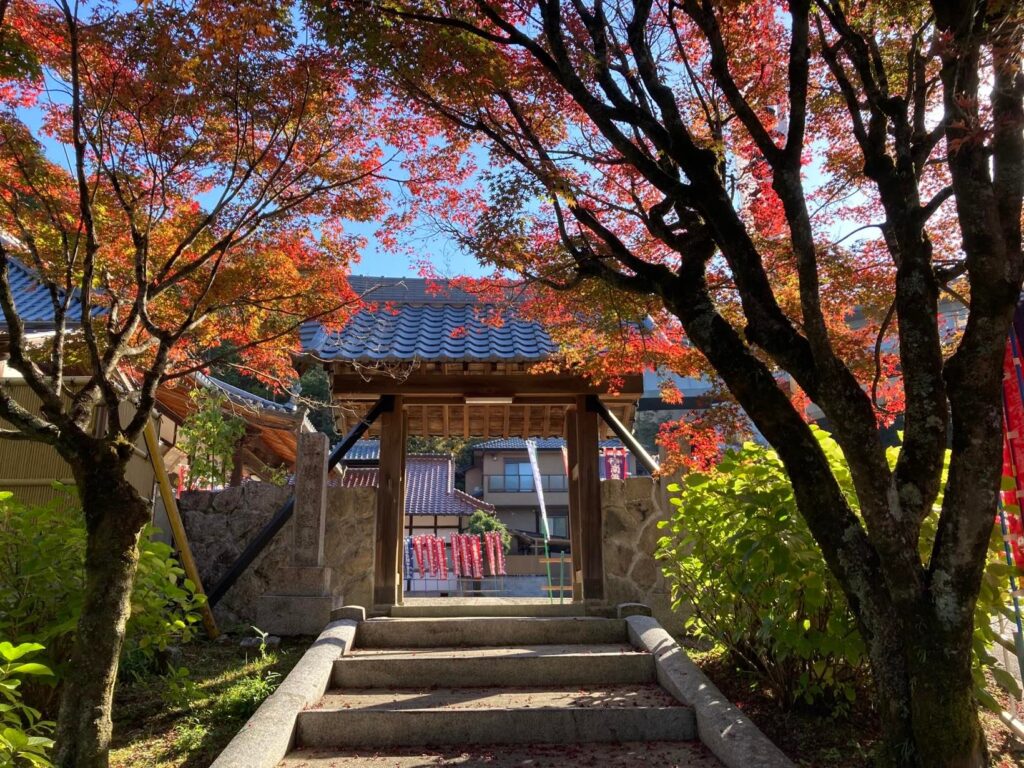 This is a path to the gate of Shoun-ji. It's nice with hydrangeas in summer, and maple leaves in autumn. Each season gives a beautiful view.